Musakhan is one of Amanda's favorite dishes, and of course the traditional way is with roasted or boiled shredded chicken, sumac and plenty of onions on top of taboon bread. But Amanda has created a plant-based version of this dish using tofu as an alternative and maintaining its aromatic flavour. A signature Palestinian dish — made fully plant-based and very nutritious .
Preperation Time
Cooking Time
Serves
Ingredients
1 block of firm tofu

5 small red onions sliced

¼ cup of Sumac

½ pine nuts

salt and pepper (to taste)
Method
First crumble the tofu with your hands.

Sauté the crumbled tofu with a drizzle of olive oil to brown a bit which will give texture.

Slice the onions into slithers and sauté with a but of water and dash of salt, allowing the onions to sweat.

Roast the pine nuts until aromatic and browned .

In a large bowl combine all ingredients and mix well.

Place on a flat bread and and drizzle Palestinian olive oil and bake for 10 min.

Serve and Enjoy.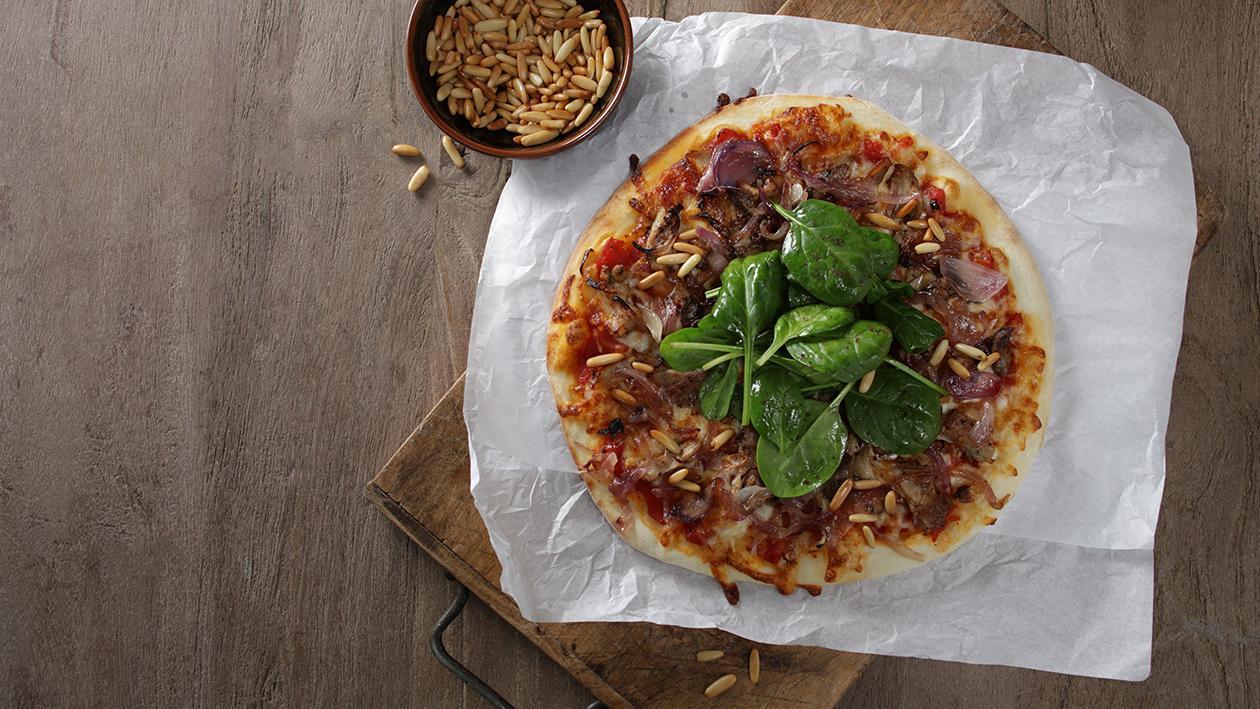 Tanya
Born and raised in Toronto, Canada, Tanya knew that Palestine was her symbolic homeland. Always curious about her identity and connecting with her roots, she was eager to strengthen her ties to the Levant and traveled the region, desperate to learn more. It wasn't until her first trip to Palestine that she became spiritually and emotionally connected.
She studied Political Science and Sociology at the University of Toronto. She then moved to the UAE, supporting numerous NGOs related to children's welfare in the region. When she had her own family, she created the My Olive Roots platform in the hopes that her children and the Arabs diaspora would have a place to connect, learn and preserve their roots. Tanya enjoys discovering humanist stories and exploring the connection of food and art with culture.