This young US born Palestinian woman is a jewelry and handbag designer unveiling a unique twist to her craft. By preserving Palestinian artistry through her accessory line Canava, Lina upholds the region's precious heritage. From earrings, necklaces, to mother of pearl clutches, all of Lina's pieces are handmade by her.
Life in Gaza
Lina Elbayya moved around quite a bit growing up. She spent 7 years of her childhood in Gaza and shares her bitter sweet memories.
I was in in 5th grade when a helicopter bombed a governmental building near my school, Situations like this were constantly happening and we would usually hide underground in our home. I recall seeing funerals daily on my way to school, images no child should remember.
Always committed to their homeland, her parents felt it was time to leave Gaza and move to the United States. They did everything to uphold their culture.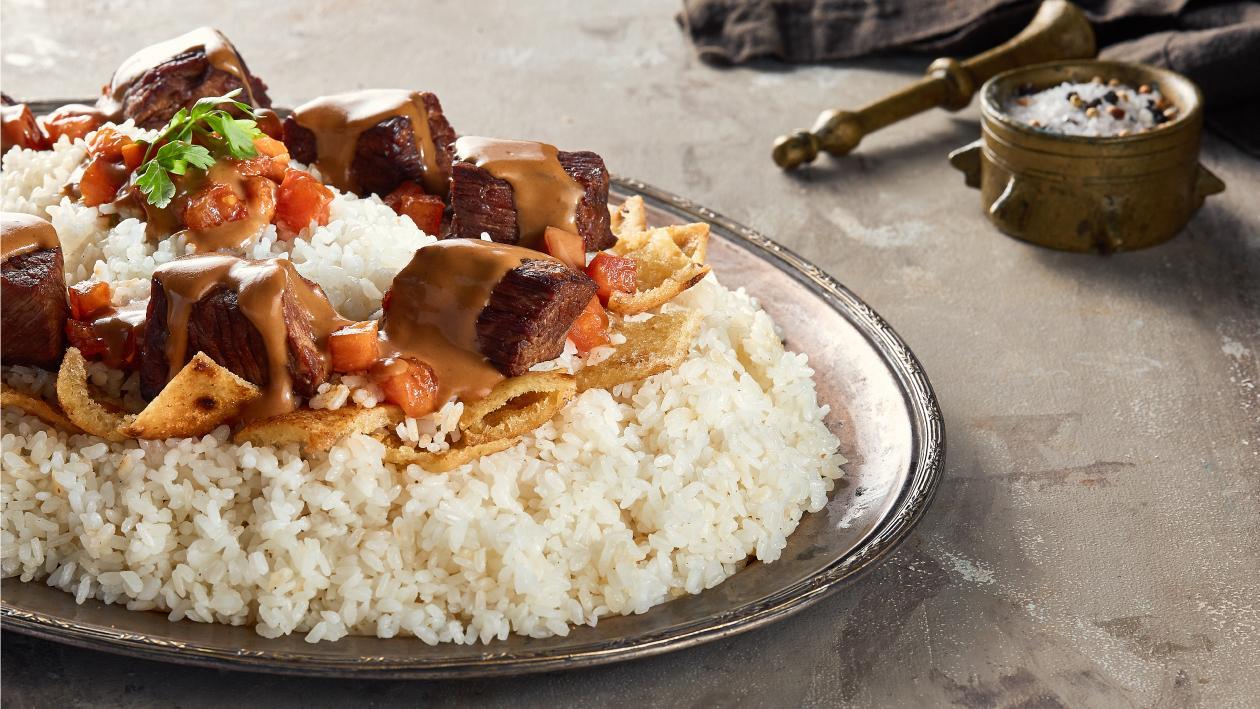 My parents spoke to us in Arabic, we would visit Gaza and my mother cooks traditional meals. My absolute favorite dish from Gaza is Fatta, buttery rice and griddle bread with chicken and chilies, it is so delicious.
Discovering Talent
Lina realized her love for the arts in Middle School and wanted to explore it further. Her talented uncle Maisara Baroud, an abstract artist in Palestine, recognized her talent and encouraged her to enter his studio, teaching her the different perspectives of understanding art.
Whilst growing up in Gaza, she learned the traditional skill of embroidery "Tatreez".
In Gaza I would sit with my Aunts and watch them embroider while socializing. I became curious and began to stitch with them, this is how I learnt. Tatreez is so special, I want people to appreciate the meaning of each piece.
Following Dreams
Lina's parents were always supportive of her artistic development and encouraged her to follow her passions. She studied Interior Design at Marymount University in DC and then married her sweetheart Mohammed and moved to Toronto, Canada.
After having a child, she wanted to release her creative energy and start something of her own
I began to embroider and make jewelry, and this led me to create Canava.
Canava in Arabic means "a piece of gridded cloth" and is used for embroidery and most commonly for cross-stitch. I wanted a smart name that relates to my work and means a little bit more. Canava is the first thing I hold to start any Tatreez project. Lina makes all her pieces on her own at home. My ideas come suddenly to me. My imagination takes me everywhere all the time, I get inspired naturally.
Earrings
With each a stunning statement piece made, she combines Palestinian embroidery with modern day fashion.
Palestinian heritage inspired me in both my art and interior design. I love exploring different cultures and fusing them in my work.
Clutches
She incorporates past traditions with new trends.
I bought a Syrian jewelry box from a random convenience store in Brooklyn NY and thought how amazing it would look as a handbag. It reminded me of my grandmother's backgammon set and people loved the idea.
Lina is clearly into keeping up with fast changing fashion world whilst maintaining Palestinian and Middle Eastern traditions. She is also keen on incorporating embroidery to her clutch bags.
Canava In the Future
Lina hopes to grow her fledgling brand and make it global.
The idea is for Palestine to be recognized and appreciated all over the world through the arts. It would be meaningful to have a piece of home wherever we are in our new homes.
Tanya
Born and raised in Toronto, Canada, Tanya knew that Palestine was her symbolic homeland. Always curious about her identity and connecting with her roots, she was eager to strengthen her ties to the Levant and traveled the region, desperate to learn more. It wasn't until her first trip to Palestine that she became spiritually and emotionally connected.
She studied Political Science and Sociology at the University of Toronto. She then moved to the UAE, supporting numerous NGOs related to children's welfare in the region. When she had her own family, she created the My Olive Roots platform in the hopes that her children and the Arabs diaspora would have a place to connect, learn and preserve their roots. Tanya enjoys discovering humanist stories and exploring the connection of food and art with culture.