A common dessert amongst countries of the Levant region, this nutritious pudding is usually made to celebrate the birth of a new baby. It is also common amongst Christian Arabs to serve Moughleh at Christmas time to honor the birth of Jesus Christ. My grandmother used to make it during the holiday season and I remember her standing at the stove stirring for quite a while, to make sure it reached the perfect consistency. When I became a mother, this recipe was passed down to me. What's nice about this dessert is that you can control the sweetness to your liking and still get lots of scrumptious flavor from the natural sweetness of the coconut flakes and nuts.
Preparation time
10 minutes + soaking nuts
Cooking time
Serves
Ingredients
8 cups water

1 cup sugar

1 cup rice flour

2 tbsp. caraway

1 tsp. cinnamon
For the Garnish
Coconut flakes

Nuts: pistachio, pine nuts, almonds (soaked in water for few hours or overnight)
Method
Boil 6 cups of water with sugar, caraway and cinnamon.

In another bowl, combine 2 cups water with rice flour.

Slowly add the rice mixture to boiling water and continue to stir until it starts to thicken. This may take time, but remember not to stop stirring.

Turn off the stove and keep covered for 30 minutes.

Place in small ice cream bowls or 1 large bowl and decorate with the garnish.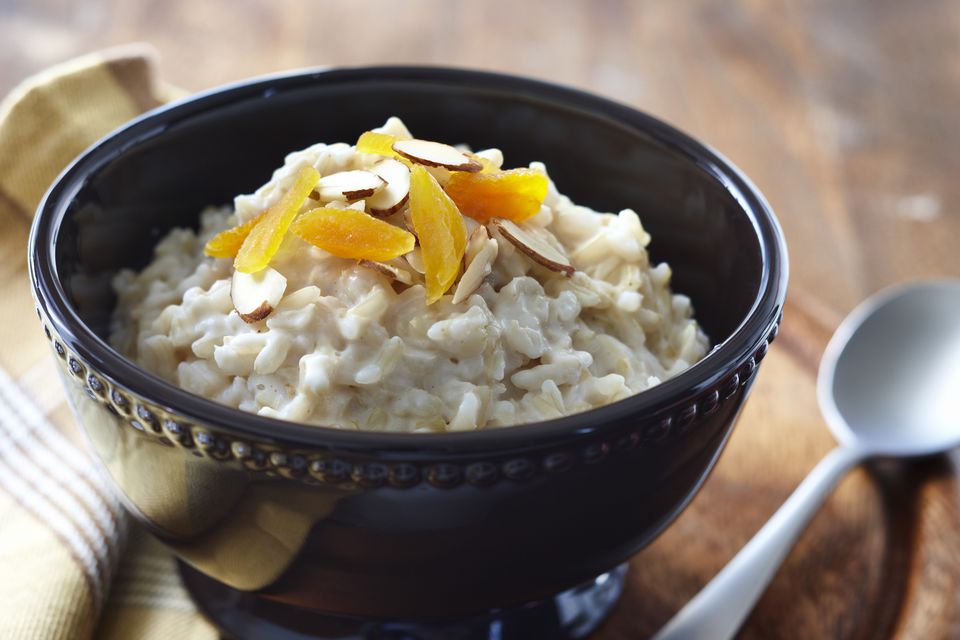 Tanya
Born and raised in Toronto, Canada, Tanya knew that Palestine was her symbolic homeland. Always curious about her identity and connecting with her roots, she was eager to strengthen her ties to the Levant and traveled the region, desperate to learn more. It wasn't until her first trip to Palestine that she became spiritually and emotionally connected.
She studied Political Science and Sociology at the University of Toronto. She then moved to the UAE, supporting numerous NGOs related to children's welfare in the region. When she had her own family, she created the My Olive Roots platform in the hopes that her children and the Arabs diaspora would have a place to connect, learn and preserve their roots. Tanya enjoys discovering humanist stories and exploring the connection of food and art with culture.